New feature
Check out the API dashboard
Dynamic API creation for AI Exploration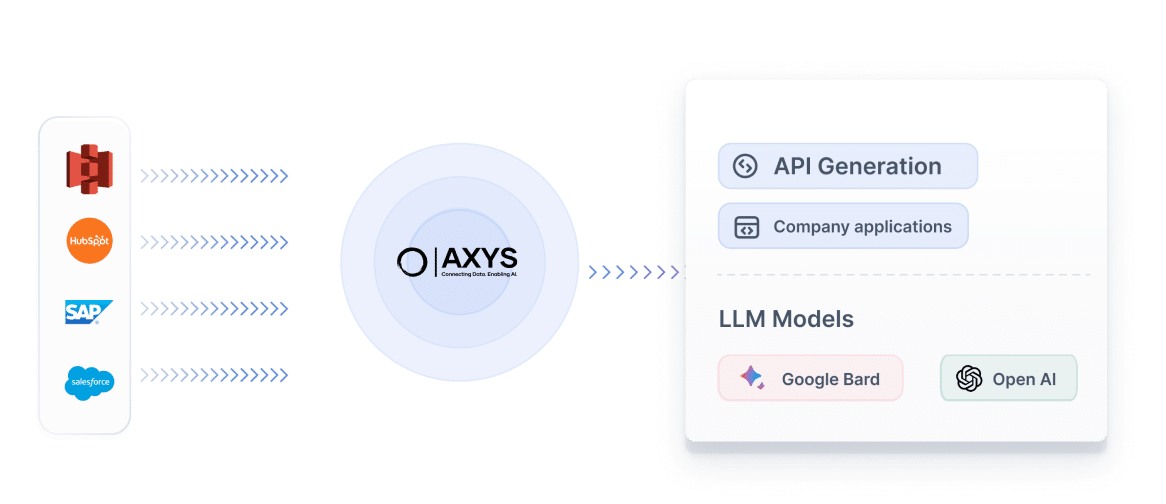 Connecting Essential Data Sources
Overcome the challenge of 'How' to connect data sources with minimal cost.
AXYS coagulates necessary data sources for simplified data consumption.
Connect
AXYS proprietary data connectors are designed and customized for individual platform solutions, ERPs, and independent databases. Developed data connectors are available for all users.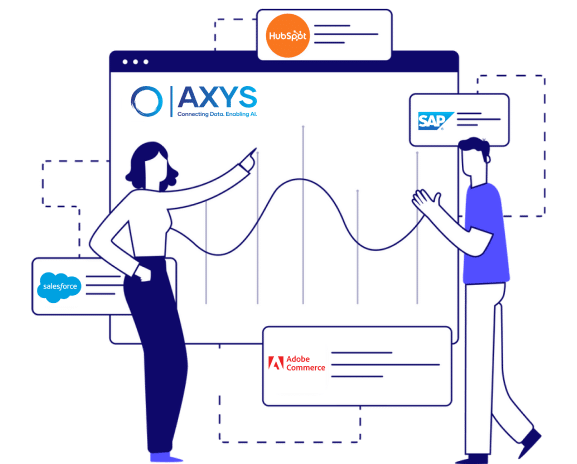 Map
A simplified user interface enables the user to identify the fields required from each connected data source and create a mapping through drop-down menus and no-code.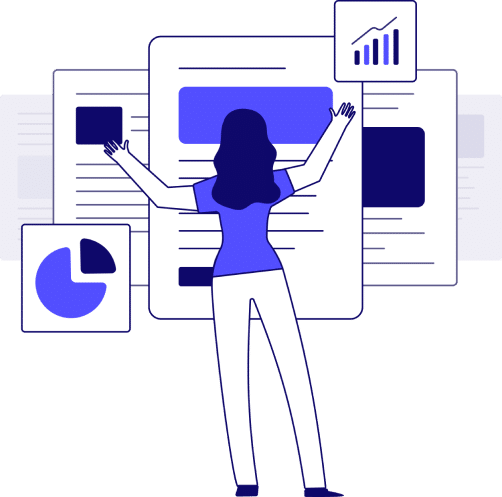 Generate API
An API is developed from a final mapping of data sources and required parameters. The API can be used for Gen AI, Dashboarding, and AI/ML modeling. The dynamic API creation allows modifications as needed within minutes.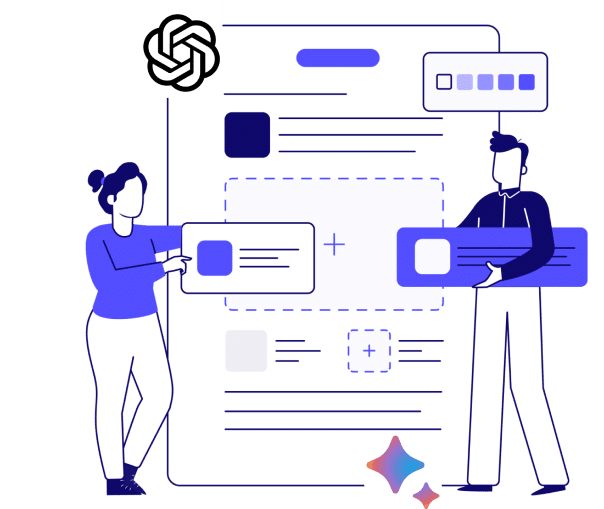 Reduce Dependencies and Increase Capabilities
Build your own
49%
Development efforts focused on APIs
With AXYS
20 minutes
Required to create a single API
Build your own
35%
Percentage of time focused on coding/programming APIs
With AXYS
10 minutes
to dynamically modify and re-issue API
Build your own
50%
Surveyed concerned with maintenance of API for continuity
With AXYS
1
User platform for development and maintenance of API
*estimates adapted from
Postman.com
Frequently asked questions
Everything you need to know about the product and billing.
Start Your Data Revolution
Ready to embark on your data revolution? Schedule a personalized demo now and experience AXYS's Connect, Map, Generate approach in action.
Have questions or need tailored solutions? Contact our experts to explore how AXYS can Connect, Map, and Generate results for you.