Unleash the Power of AI with Effortless Data Integration
Experience secure, seamless API integration, robust data anonymization, and enhanced business intelligence tailored for modern enterprises seeking agility in data strategies and ensuring data remains on their platform.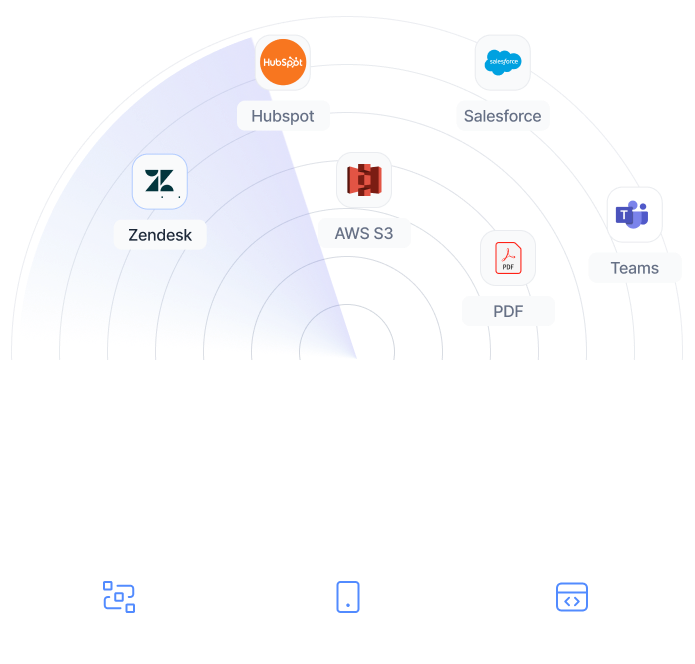 3-simple steps to data integration and
usage
Connect Data Sources
Link all your disparate data sources together. AXYS provides data connectors based on source schema to facilitate preparation for secure AI / ML models.
Identify and Map Data Fields
Point and click to required data sources and mapping of priority data fields. With AXYS, you gain clarity over your data landscape, simplifying data mapping.
Generate API
Turn your data insights into action effortlessly. Based on user access privileges and data mapping, APIs are generated within seconds. API agility and rapid development fosters agility and innovation.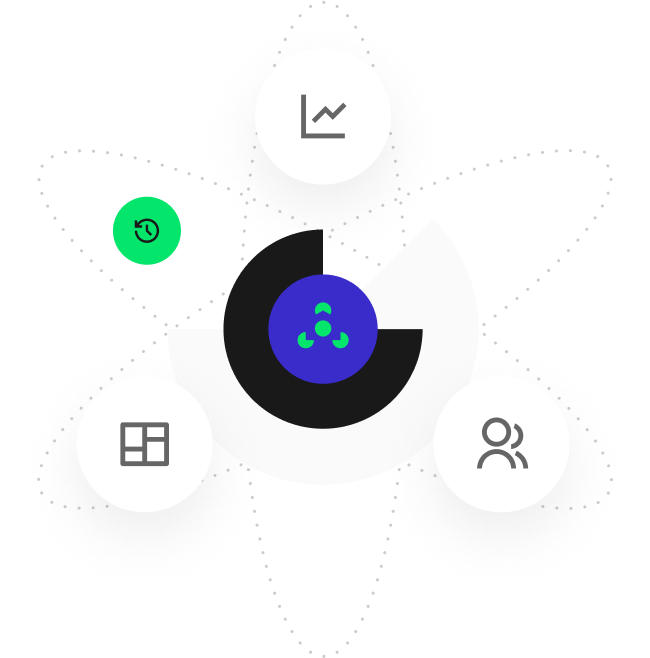 Axys DataOps for Enterprise
Generative AI Applications
Axys DataOps Platform saves engineering time by handling all aspects of data operations, including pipelining, indexing, normalization, prioritization, security, sovereignty, and governance.
All your data in one
actionable place
A unified, no-code platform that drives results and does more with
less. Drive transparency using a single source of truth.
Time to Value

Allows business and non-technical users to easily author, manage, store, share, and execute decisions in real-time.

Cohesive

Connecting your infrastructure and application layers makes data more contextual and allows teams to harness your data potential.

Integrated

Axys can integrate into an API automatically. Connect your existing platforms with full services to give your enterprise complete visibility, building custom integrations with your disparate data.
Consolidate
Auto-generate APIs to access all enterprise data and perform an advanced search with filtering capabilities
Unify All Your
Business Data
in Minutes
Make information instantly accessible without a data warehouse. Start to preview, search, organize and share across data silos like never before.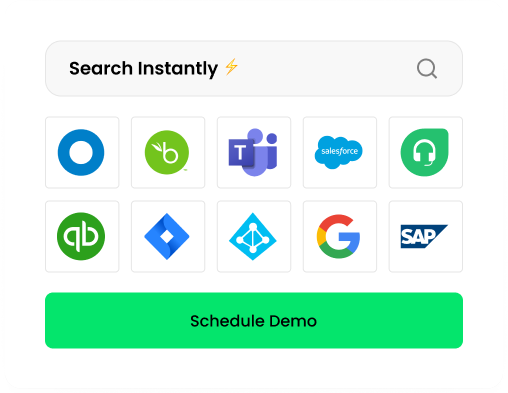 Trust your data. Focus on
what matters.
Stop wasting time on data scavenger hunts. Stop
exhausting resources on band-aid solutions. Stop
paying for licensing and outdated data governance.
One platform has many benefits.
By combining a collection of analytical features into a unified whole, we've built a platform with unlimited potential that can scale across use cases and user types -all it's done without data warehousing.
Boost employee
productivity
Find relevant information
and insights easily
Optimize responsiveness
to customers
Provide the best service
to customers
Speed up innovation
Access relevant
information to identify
critical business insights
and drive opportunities
Reduce redundancy
Use intelligent search to
connect information
across the enterprise
Reduce risk
Provides transparency
and speed needed to
comply with regulations
Pre-built personalized dashboards
provide relevant, role-based data in a
user-friendly interface
Axys brings all your software together and makes all your data
accessible for any solutions, and searchable by people, places,
projects, documents, conversations, and more.
Easy Data Integration
Reduce spending on data engineering without costly investments, technical know-how, or added headcount.
Enterprise search
Intelligent search helps you find the right documents, messages, tickets, and other knowledge that's scattered across your enterprise.
Licensing Reduction
Preview, access and share knowledge without the need for underutilized and costly SaaS licenses.
Make your data work for you.
Start a 30-day full-feature trial today and
unleash the value of your enterprise data.
Blog
Get started with
Axys today
Sign up for a free 14-day Axys trial or get a product demo.